New skills open doors to new opportunities
Our Puerto Rico Recovery Program helps local people get on the path of stability through a variety of training initiatives that support individuals and families in addressing housing, ownership, and resilience issues.
Individual Training: We provide educational workshops designed to support homeowners with key resources and guidance, including safe building or repair practices, financial literacy assistance, and disaster preparedness, among other things. 
Home maintenance workshops: safe building or repair practices, including risk mitigation and disaster preparedness.

Financial education workshops: knowledge about family budget management and financing tools.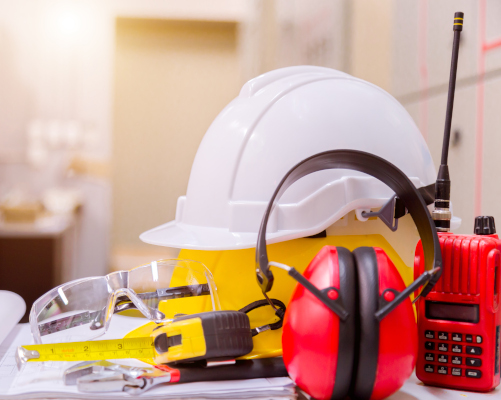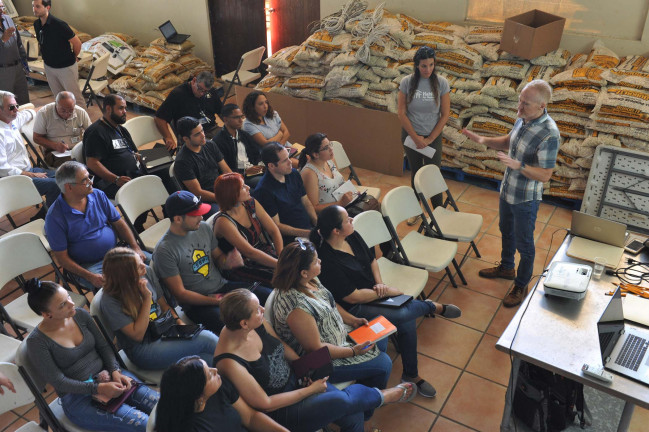 Job Training: Our job training initiative provides local workers access to construction training programs and methodologies that will help them rebuild more secure and resilient homes. This training and resource offer will increase the number of qualified skilled construction workers on the island and will help improve the quality of repairs and new construction homes.
OSHA 10 - OSHA Training on Safety and Health for Construction.

OSHA 30 - 30-Hour OSHA Training
Habitat Builds Puerto Rico
Habitat Builds Puerto Rico is a new capacity-building strategy that seeks to increase housing construction capabilities, knowledge and skills, by offering an intensive 5.5-week curriculum that prepares participants for entry-level construction jobs. Applicants that demonstrate low-income, a motivation to enter the growing construction industry, and a strong commitment to themselves are invited to apply. Selected participants will obtain a full scholarship to attend our construction skills bootcamp. Graduating students receive 16 Continuing Education Credits (CEUs), an Occupational Safety and Health 10-Hour Card and a Habitat Builds Puerto Rico Competency Certificate. Graduates might have the opportunity to be placed in construction jobs with Habitat Puerto Rico Partners and help with the reconstruction of Puerto Rico.
Habitat Builds Puerto Rico Top Achievements In 2021:
135 participants completed the construction skills bootcamp
Participation rate was 35% for women and 65% for men
35 municipalities benefited
Retention rate of 91% and average GPA of 92%.
100% of graduates earned their OSHA-10 occupational safety card.
24 participants from 13 local community-based organizations completed an advanced Project Management and Budgeting training course.
Habitat Builds Puerto Rico is now available in the southern region of Puerto Rico. Our goal is to train 500 individuals in the next two years.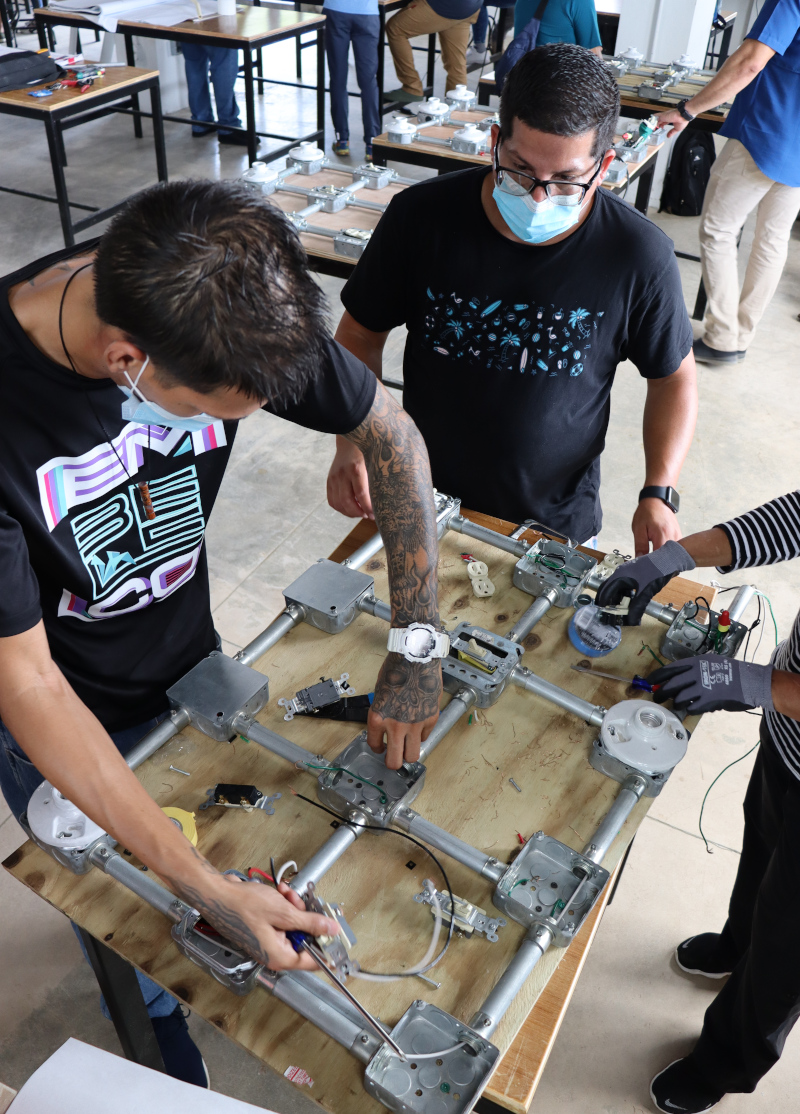 New: Community Training
In August 2021, we launched a skills development project focus on strengthening communities.  Together with the organization El Enjambre and the collaboration of the communities of Villas del Sol, Villa Calma I and Villa Calma II and the non-profit organization ACUTAS, a toolkit was developed for organizations and groups that accompany communities built by its own members who are interested in carrying out participatory processes to reduce risks and promote safe housing.  Access construirencomunidad.org