Help Rebuild Puerto Rico
We invite you to read more about our important work and help us, as we build strength, stability and self-reliance through shelter.
Our Work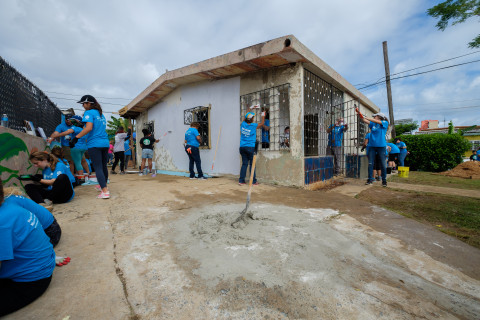 Mission and Vision
We help families achieve stability, self-reliance, and the opportunity of having a better future through affordable housing and development projects.
Habitat Puerto Rico is an affiliate
of Habitat for Humanity International,
a global entity working in nearly 1,400 communities
across the United States and in approximately 70 countries.
Habitat for Humanity International
As a global organization that creates positive impact, Habitat is uniquely positioned to address the world's shelter crisis.
Our work helps transform lives and communities by way of homeownership in more than 70 countries and in nearly 1,400 communities throughout the United States. With the help of more than 1.8 million volunteers each year, Habitat serves a family somewhere around the world every 50 seconds.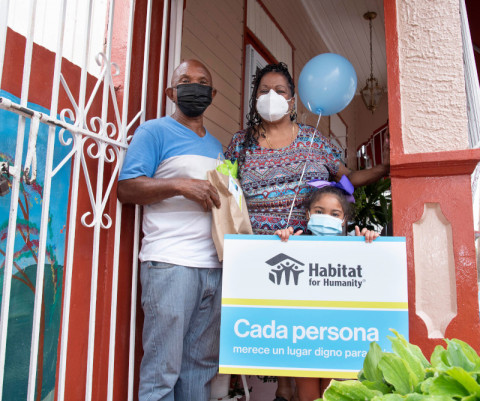 Habitat's Approach After Hurricanes Irma and María
Our work is focused on increasing access to homeownership and financing, and the affordability and quality of homes, while helping communities to prepare for and respond to natural disasters, which helps build strong and resilient communities.
Pathways to Permanence is Habitat's response to the disasters caused by hurricanes Irma and Maria by reducing vulnerability as well as supporting families and communities through holistic program interventions that enable incremental progress towards the achievement of permanent, durable shelter and settlements.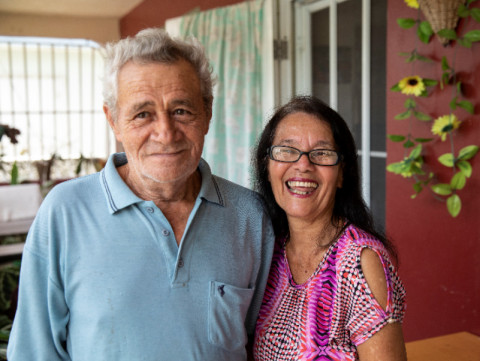 Why is homeownership Important?
Homeownership has become more and more unattainable in Puerto Rico. The average income for each household is approximately $19,115 a year, and the minimum wage is still $7.25 per hour. With these numbers, a family mortgage should be no more than $377 per month, which represents 30% of the total income.
However, the average house price in Puerto Rico is $175,000 to $319,000. At those prices, house payments average $940 to $1,700, which low-to-average income families cannot afford.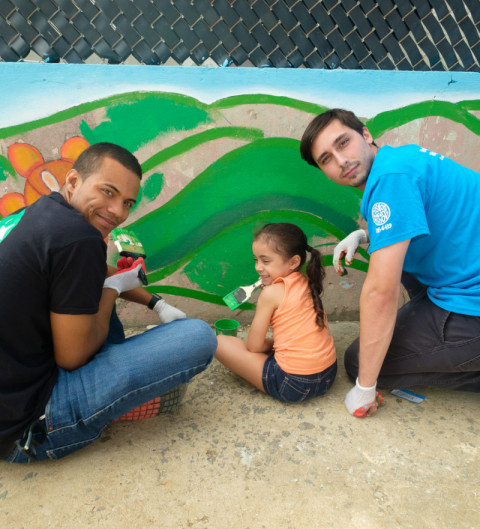 How does becoming a homeowner serves a whole community?
A decent and affordable place to live helps families helps families and communities for the long term.
Economy: The construction and sale of new homes generate an economic impact in the community, including job creation.
Community: New homeowners are more likely to take care of their homes.
Children: Having a permanent home is essential for a healthy and stable childhood.
Health: Owning a home promotes better physical and mental health.
Non-proselytizing Policy
Habitat for Humanity International and its affiliated organizations (HFH) will not proselytize. Nor will HFH work with entities or individuals who insist on proselytizing as part of their work with HFH. This means that HFH will not offer assistance on the expressed or implied condition that people must (1) adhere to or convert to a particular faith or (2) listen and respond to messaging designed to induce conversion to a particular faith.
Donate to Habitat for Humanity of Puerto Rico
We need your donations to help us build strength, stability and self-sufficiency through shelter.